---

Central Maine Web
Web Design, Hosting, Search Engine Optimization
(207) 873-9321
---
7 Online Services to Help Grow Your Small Business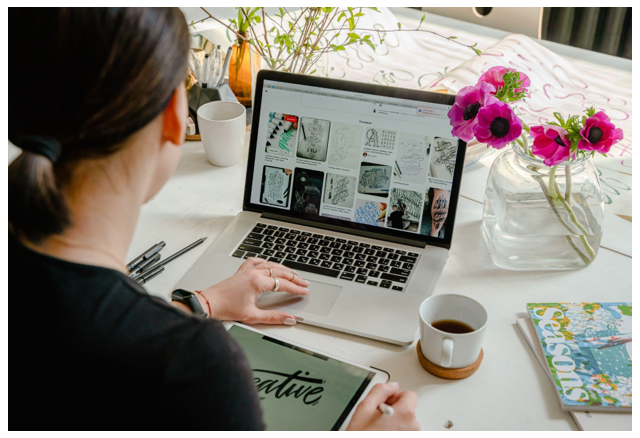 Today, online business services are more affordable and accessible than ever before. Entrepreneurs have access to a vast array of tools and services that can help them grow their businesses with minimal costs and maximum efficiency. These services offer small business owners practical solutions to a variety of challenges, including those related to marketing, sales, customer service, finance, and general business management.
Plus, the low cost of many of these services enables small businesses with limited budgets to benefit from the same technologies used by larger companies. In this article, Central Maine Web explores some online services that will help you take your business to the next level!
Position Yourself to Secure Funding
Growth often comes with a cost. If you need a loan to fund your project, keep in mind that lenders will scrutinize your financial history. This entails that you have a solid understanding of what your credit score is, and if it needs to be improved, work on ways to drive down your "bad debt" and pay all your bills on time.
and above is what you're aiming for.


Website Monitoring and Analytics Platforms

If you're looking for ways to improve your website performance,
start with website monitoring platforms like Google Analytics
. Monitoring and analytics platforms can help you identify issues with your website's performance, such as slow loading times, broken links, or other errors that can hurt the user experience. At the same time, these platforms make it easy to track visitor behavior, including which pages they visit and what actions they take on your website. VCDWeb.com explains that this can help you identify
opportunities to improve your website
and optimize your marketing strategy.
SEO Tools
SEO (Search Engine Optimization) tools
can be incredibly useful for small businesses looking to grow their online presence. By utilizing these tools, you can optimize your website content and structure to rank higher in search engine results. This increased visibility can lead to more
organic traffic to the website
, which often results in more leads, sales, and revenue. Additionally, SEO tools can help you
track your progress and analyze your competitors
, which will give you a significant advantage in the online marketplace.
Logo Design
You can also do your business a big favor by
creating a useful text logo
that combines your business's name with eye-catching designs and background images to better resonate with potential customers. If you aren't sure how to get started, there are plenty of free online tools to help! Designing a logo that matches the feel of your business is a great way to help get the word out and make a more lasting impression.
Customer Data Platforms
A customer data platform (CDP) will help you gain deeper insights into who your customers are and what they want. A CDP is a type of software aimed at helping businesses consolidate and manage customer data from multiple sources, such as website activity, email marketing, and social media, to create a unified view of each customer. As a result, you'll be able to make more impactful marketing decisions. Look for a CDP that leverages AI and machine learning to collect and process data automatically, so you can
deliver ultra-personalized experiences
to shoppers in real time.
Online Business Formation Services
Using an online business formation service can save you time and money in the process of setting up or growing your business. Many online business formation services offer expert guidance and advice, which can be helpful if you're not familiar with the legal and financial requirements of starting a business. For example, if you want to
form an LLC
to prepare your business for scalable growth, using an online formation service will ensure your business complies with all laws and regulations including forming an operating agreement and naming a registered agent.
Email Marketing
If you're looking to grow your business, email marketing is a fantastic tool to have in your arsenal. By sending targeted and personalized emails to your customers, you can build stronger relationships and encourage shoppers to keep coming back. To get started, gather a list of email addresses from your customers and website visitors by offering sign-up incentives. For example, ExpressPigeon suggests
special offers for first-time subscribers
, a free ebook, or a video course. Then, choose an email marketing platform that suits your needs and create eye-catching emails featuring valuable content and clear calls to action. Remember to keep track of your email marketing analytics to see what's working and what's not!
There are countless online services out there that can help you achieve your business goals. From customer data platforms and business formation services to email marketing tools and website analytics software, you can find both free and paid services to help optimize your online presence and drive sales. Go ahead and explore your options!
Central Maine Web
is here to help you design the website your business deserves.
Contact Ken LaVoie, Owner (207) 873-9321
---