---

Central Maine Web
Web Design, Hosting, Search Engine Optimization
(207) 873-9321
---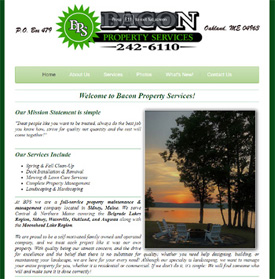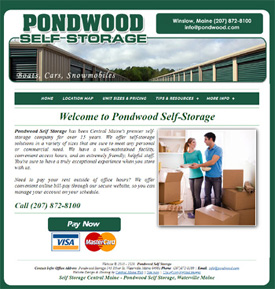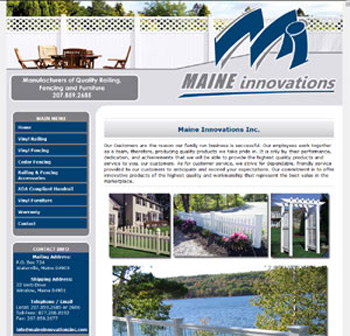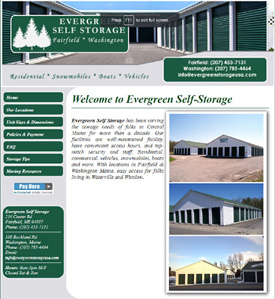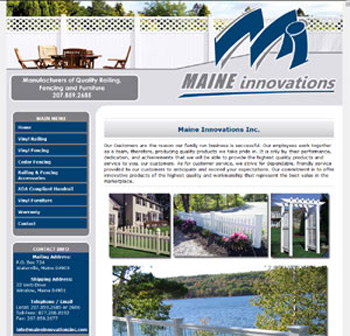 Central Maine Web
is a Maine based
web design, web hosting & search engine optimization company
serving the
Waterville Maine
area since 2002. We keep our offerings simple & transparent, so doing business with us can be a simple, stress-free experience with no regrets, and no doubts that we're working for
your good
and not just our own.
Your website will cost $500
, and it will be built from one of
six possible templates
. Your
hosting will cost either $330 or $440 per year
and your
domain name renewal will cost $25 per year
. Small edits are free, and search engine optimization and any other work is hourly. Here's the facts about each of our offerings.
Template-based Web Design:
We offer only one web design product. A template based, hand-coded website, based on one of six pre-designed websites. We will of course customize the template with your logo, color scheme, and content. You might think that having all our websites based on a choice of only 6 styles would mean that all our web designs look the same, but honestly, this isn't the case. For the most part, websites have either a horizontal or vertical menu, with or without a banner at the top, and a content section. Though similar, I think you'll find our portfolio nicely diversified.
Hand Coded vs. Wordpress or Website Builder:
Hand coded websites like ours are one option, while the other is using a "website builder" or a content management system like Wordpress or Joomla. While these are valid options, I'm a big believer in keeping things super simple. The difference between a hand-coded HTML website and a Wordpress website, in terms of complexity is like comparing a child's bicycle to a space craft. With a hand-coded website, there's about three different things that can go wrong (but rarely do). With a Wordpress or other content management system, there are literally thousands of things that can go wrong (and usually do).
Web Hosting:
We offer two hosting packages. A standard packages for $30 per month (or $330 per year ) and a more robust deluxe package for $40 per month (or $440 per year). We give you one month free for paying in advance for the year. And because we're a small family-owned enterprise, we can be flexible. If you need a little more space, we can give you a little more space without nickel and diming you, or bumping you up to a much more expensive package that you don't need. Our hosting packages also factor in a small amount of maintenance time each month. For example, adding a new page, changing the wording on a few pages, adding or swapping a few pictures. It's not carved in stone, but generally, we won't charge for any maintenance that takes 10 minutes or less. And we'll always be clear up front about that.
Free Wordpress Website Setup:
:
If you're a DIY'er not in the market for one of our template based website designs, we do offer free Wordpress upload and install with either of our web hosting packages. We do not offer Wordpress support or design services, but our hosting is robust and our server is home to many Wordpress websites.
Search Engine Optimization (SEO)
:
Finally, we offer search engine optimization on an hourly basis, with an optional pre-set budget. We do basic "on page" or "organic" SEO (using key phrases and other suitable techniques on the pages of your website in an attempt to increase search engine rank and traffic. We can also manage a paid advertising program using Adwords.
About The Owners:
Owners Deb and Ken LaVoie are active members of their community, and have been self-employed almost all of their adult lives, and work very hard to make every client believe that they're the most important person in the room. At least weekly, we intentionally remind each other how lucky we are to have the clients that we have, who support us, and to have a flexible schedule that comes with the self-employed lifestyle we've chosen. We're blessed and we do our best to deserve those blessings by giving nothing but our best.

Contact Ken LaVoie, Owner (207) 873-9321
---