---

Central Maine Web
Web Design, Hosting, Search Engine Optimization
(207) 873-9321
---
Central Maine Web Services Order Form
Which template would you like?:
Template #1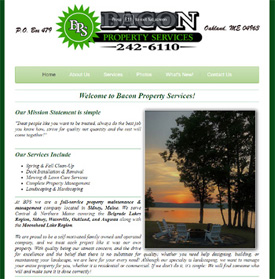 Template #2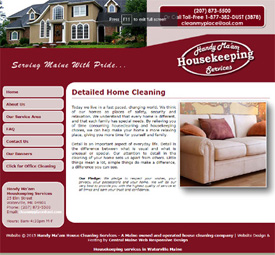 Template #3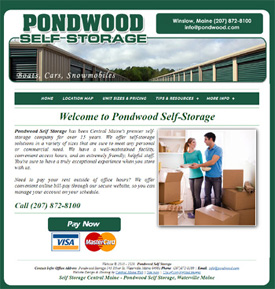 Template #4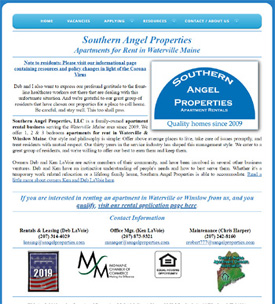 Template #5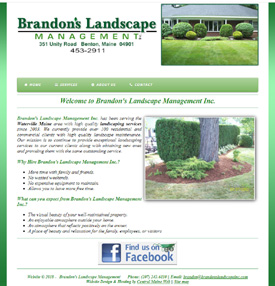 Template #6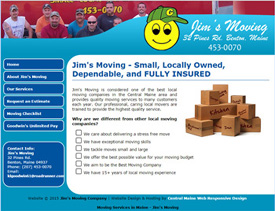 Which hosting package would you like?:
(Visit our
hosting page
for a description of each)
Standard
Deluxe
If you already have a domain name, type the URL in the box below.
If you do NOT have a domain name, use the
domain search tool here
to be sure it's available, then type it into the field below. I will purchase it on your behalf. It is free with this package for the first year, then $16 per year thereafter.
---
Tell us a little about your business
What type of solution are you are looking for, what do you want your website to "do" for you? Please be as detailed, or brief as you like. You will have ample opportunity to clarify and add detail as we talk further. (This step is optional)
THREE (3) key-phrases
(These should be 2 or 3 word phrases, targeted to your geographic location or city. This package does not supply enough search engine work to help your rank for "broad" terms. In other words, we might be able to help you rank well for "sporting goods Oakland Maine, or sporting goods Central Maine," but not "Sporting goods, or even sporting goods Maine"
---
OPTIONAL:
If you're ready, type the text you would like on each page in the boxes below. Alternately, you can email me with it later.
Home page text

About us page text

Products of services page text
Links or resources page text
Contact page text
(You can simply specify which fields you want, such as name, address, etc.)
---
How would you like to pay?
***If you selected "by credit card," you will receive an invoice via email with a payment link
How did you hear about us?
How would you like us to contact you?
---
I have read and understood Central Maine Web's Terms of Service (TOS) (here), as well as the website hosting agreement (here) and I agree to it fully.

---
Typing your full name in the box consitutes your legally binding signature: I, ,have read and understood Central Maine Web's Terms of Service (TOS) (here), as well as the website hosting agreement (here) and I agree to it fully.
Signature (type in full name):




Contact Information: Ken LaVoie (207) 873-9321
28 Halifax St. Suite #6 Winslow, ME 04901
---